The 2023 World Bowls Championships recently concluded after a massive 1,200 games over twelve days of play in Helensvale, ON Queensland's Gold Coast.
This year saw the biggest competition in its history, with the participation of more than 540 players from 44 countries.
The event has been held every four years since 1966, although the pandemic caused a further three-year break.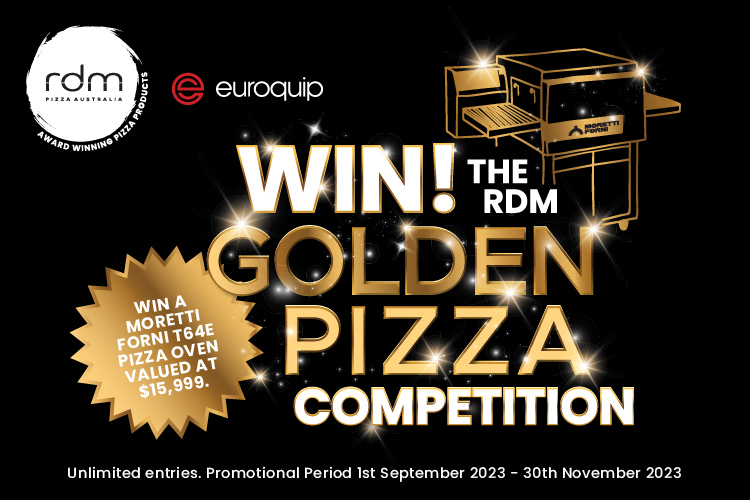 Bowls Australia explains that qualifying national bowls organisations are represented by a team of five players, who play once as a single and a four, then again as a pair and a triple.
Gold, silver, and bronze medals are awarded in each of the four disciplines, and there is also a trophy for the best overall team; the Leonard Trophy for men and the Taylor Trophy for women.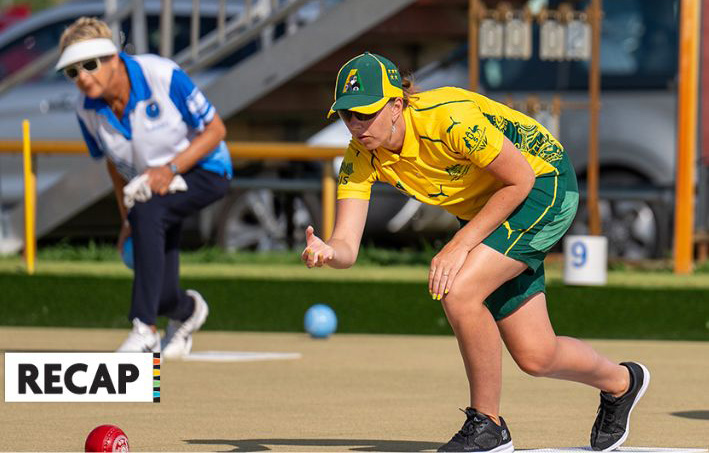 The final day of the 2023 Championships witnessed a dazzling display of talent, with each finalist bringing their A-game.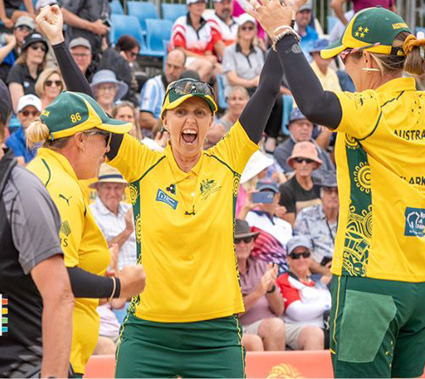 The Right at Home Australian Jackaroos battled it out for the Women's triples final with New Zealand's Blackjacks, defeating New Zealand 15-9 and sending out Australia's Lynsey Clarke in a blaze of golden glory for the final game of her bowls career.
This was followed by a thrilling game in the men's singles final between Ireland and Canada, seeing Canada's Ryan Bester scrape through for his first gold after winning silver in both 2012 and 2016 singles.
Other highlights included New Zealand's women taking the Taylor trophy, Australia's men taking out the Leonard trophy and Australia also collecting the inaugural para team trophy.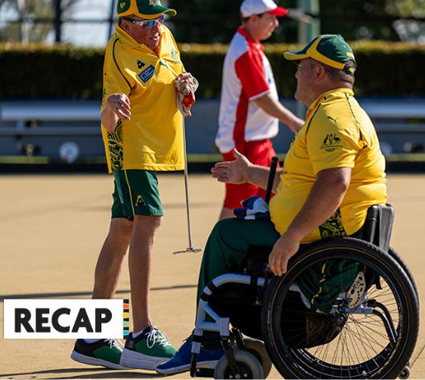 Out of the 11 competing para teams, Australia claimed an unforgettable para men's pairs crown over South Africa by a single shot, in a final that saw the lead bounce back and forth throughout the contest to the nail-biting finish.
In a twist that would make any Australian proud, Australia also supported the game's underdogs. Türkiye's up and coming team called on the help of the Gold Coast Turkish community to make it to the championships.
Together they turned up at the Southport Bowls Club one afternoon to be welcomed by a surprised but encouraging venue manager Glenn Stevenson, who said the locals were happy to 'nurture them along'.
In an example of true Aussie spirit, the club also donated bowls and equipment for the team to compete in the championship.
Team member Bahar Cil went on to defeat Commonwealth Games silver medallist Lucy Beere in round three of the World Bowls Championship, and followed the surprise outcome with two further wins.
Ms Cil said she hoped her achievements would encourage growth of the sport in Türkiye.
The 2023 World Bowls Championships was supported by Tourism and Events Queensland and Major Events Gold Coast.