---

Liverpool Catholic Club President, Michael Coffey O.A.M, passed away unexpectedly and peacefully on January 11, 2021, aged 79.
A father of three, a keen golfer and successful businessman, Michael was perhaps best remembered for his incredible contributions to the community throughout his life, the Liverpool Catholic Club said in a statement. His work was recognised in the Australia Day Honours in 2015, where he was awarded an Order of Australia Medal for his services to business and commerce and to the community.
"It was a nice surprise," he said at the time of the O.A.M. "I'm staggered. You see the kinds of people who are given this award and it's really quite humbling. It's a motivation; it'll keep me on the ball."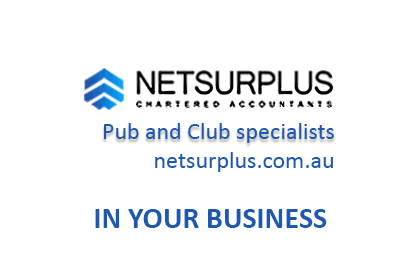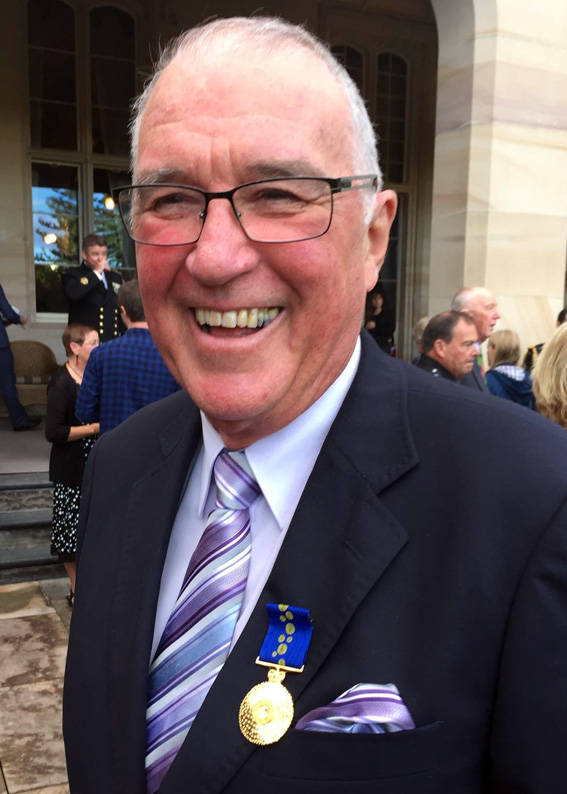 He had been a member of the club since June 1998 and was appointed to the Board in February 2004. He was Assistant Treasurer from 2004 until 2015 and Vice President from 2015 to 2016. In 2016, Michael was appointed Club President and held that position until his passing.
Michael was a Lansvale resident, who grew up in Pymble on Sydney's north shore where he attended St Pius School, Chatswood before gaining a Bachelor of Science degree from the University of NSW.
Michael's impact began early in his career. He was a key member of the CSIRO team that revolutionised food preservation and transport through containerisation. Michael was then invited to join the company that would become P&O Containers where he played a significant role in developing Australia's trade relations with the Middle East and Indian subcontinent. He also led early Australian trade missions to countries such as Saudi Arabia, Kuwait, Pakistan and Iran.
He later became honorary chairman of Karitane Mothercraft Society after becoming a board member in 1998 and was also a board director at Carrington Centennial Care as well as Liverpool Catholic Club. Michael was also a former national president of the Australian Arab Chamber of Commerce and Industry, President and board member of Liverpool West Rotary Club, and board member of the Centre for Middle Eastern and African Studies and the Centre for Arab and Islamic Studies. He maintained a Fellowship of the Australian Institute of Company Directors.
Michael was a passionate advocate for the Liverpool Catholic Club and its amalgamated club, the Thurgoona Country Club Resort where he was held in very high regard by the staff and golfing members. In 2017, he was instrumental in bringing the NSW Senior Open Golf Championship to the Thurgoona Country Club Resort in the Albury-Wodonga area.
He will also be remembered for his mentoring and advice to up-and-coming leaders in the Liverpool Catholic Club. His interactions with others both within and outside the club were delivered with skill, wisdom and great charm without any hint of ego, the club said.
Michael also greatly valued the Club's contribution to the community and was keenly involved in ensuring this occurred in an effective way, assisting those in need, along with sporting groups, local schools, local parishes and the broader community of Liverpool. During his time as President, he led the club through the completion of an additional 88 rooms to the Club's hotel facility and, most recently, a two-level extension to the club which now offers a food precinct, undercover kids' play area and entertainment facilities.
He brought to the club skills and experiences that had been accumulated over his business life and the Liverpool Catholic Club said it had been fortunate to have benefited from his service and leadership as President, the club said.
"Michael was a skilled and dedicated President of the Liverpool Catholic Club who was thoughtful to the concerns and needs of all the members, staff and extended club communities. He will be very sadly missed by all," said incoming Club President Greg Richardson, who has been on the Board since 2003 and was elected vice president in 2016.
He is survived by his wife of 54 years, Trudy, the Director of Social Work of South West Sydney Local Health Network and the Social Work Manager at Liverpool Hospital, three children and seven grandchildren.
If you have news at your Club which you think may be of interest, please contact news@clubtic.com.au