Two South Australian golf courses are investing in ball-tracking technology to enhance the experience of their customers. West Beach Parks Golf in Adelaide and Wembley Golf Course Driving Range in Perth have both announced the installation of ball-tracking technology.
West Beach Parks Golf will have 10 bays equipped with TrackMan Range's Virtual Golf, practice, and entertainment software. The move aims to capitalise on the growth of golf and provide an all-encompassing experience for golfers of all levels. The installation has already received positive feedback from trial users.
Meanwhile, Wembley Golf Course Driving Range is making a calculated move to appeal to a broader target market. The complex already handles over 20 million balls per year on its driving range, but the addition of ball-tracking technology across all 80 bays is expected to make it even more appealing to regular golfers and beginners alike. The technology is expected to be fully operational by August.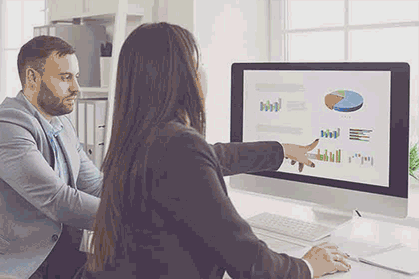 The investment in ball-tracking technology is part of a larger trend in the golf industry towards offering a more engaging and entertaining experience for customers.
With golf experiencing a surge in popularity in recent years, another new trend hitting Australian clubs is SWAT – a scratch golf game that involves forming four-person teams with players of different handicaps, it's a fun way to build camaraderie among club members.
A time-honoured tradition at Pennsylvania's Oakmont Country Club, other golf clubs are slowly adopting the game. Each foursome acts as its own team, and they play a one-ball best-ball Nassau against every other foursome in the SWAT for predetermined stakes.
There is some number crunching involved in calculating the results, but it's not too complicated and it's a fun way to get the competitive juices flowing outside of bigger events.