As a consultant chef tasked with determining the health of a catering operation, I take to the internet to check out the reviews of the restaurants first, as this gives me an insight into a number of things.
Two pieces of information are present:
The actual review and the details contained, be they positive or negative
If the review is a complaint, I look for the reply from the business concerned
Many times, the review, whether positive or negative, has no answer. The opportunity to retain a happy customer or rescue an unhappy customer has passed. Worse still, this lack of an answer is then read by anyone checking reviews, which doesn't exactly instil confidence in the restaurant.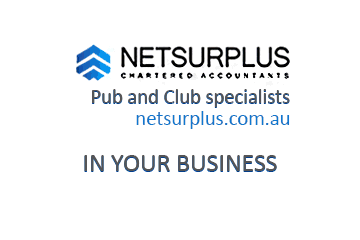 Many businesses have internal comment cards, which seem to attract mostly the complaint rather than the compliment. Sometimes these highlight where the "ball was dropped" or become a conduit for the habitual complainer and are more about preference.
Other complaints are delivered directly to managers or directors from regulars who "just have to pass this on".
Either way, the most important thing is how management handle the complaint when relaying it to the staff concerned.
Having worked as an Executive Chef in large establishments for over 35 years, I was often on the receiving end of these complaints. Sometimes a pile of comment cards was left in my pigeonhole, or they were verbalised at management meetings, but mostly they were sent as a "concerning" email re the issues and "I needed to fix it immediately".
But the worst was always the email pinned to the staff notice board berating all the team members over the complaint and how "we had all dropped the ball".
As I have worked with many catering operations, I see a mix of the above, I also hear and see how each affects the staff and their morale.
Complaints are very important, they are a litmus test of your operation, they provide points for improvement, and they are one of the keys to any successful business. A customer must be able to pass on feedback and feel that their concerns are received as valid.
My experience with ringing hundreds of customers over the years highlighted what they really wanted, few were after anything and most wanted to know that their concerns would be actioned.
Just remember, your regulars want to know that their favourite restaurant keeps a high and consistent standard. That is how and why they return.
So, my point is, complaints rarely are more than 1-2 per cent of your customers, yet when the issues are delivered to staff by many managers, they are delivered as though they were 99 per cent.
Aim to keep it proportional; mostly they "got it right".
The key to your staff listening and acting is how you deliver the complaints and reviews to them!
Solutions have to be found and working together is the most productive method of keeping your staff happy and focusing on results.
Engaged and happy teams stay and are keen to problem solve.
Paul Rifkin
Head Chef Mentoring and Fine-Tuning Specialist for Club Catering
chefpaulrifkin@paul-rifkin