NSW Premier Dominic Perrottet has doubled down on his crusade to impose cashless gaming on NSW pubs and clubs, despite evidence of the potential side-effects and pause by other political leaders.
As the Premier mandates an end to criminals using poker machines to supposedly "wash their dirty cash" one of his close allies and senior ministers Rob Stokes further pushed the reputed goal of 'reducing social harm'.
In a blistering attack on clubs and their poker machine revenues, he pronounced "human misery is a financial lifeblood for many NSW clubs" and put blame on the industry for furthering "inequality … disadvantage … broken homes … lost opportunities … unrealised potential".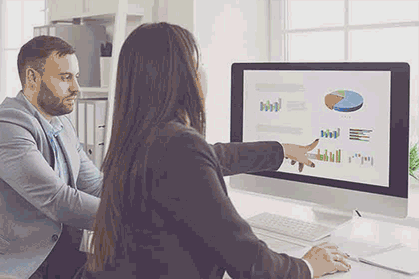 "Gambling generates demonstrable social harm, but ephemeral community benefit," said Stokes, who is conveniently unencumbered due to the fact he is retiring from politics at the March election.
Independent Sydney MP Alex Greenwich says his support for either party depends on their commitment to gambling reform, and claims a trial of the system, such as that recently announced at Wests Newcastle, is necessary only so long as "it is part of an implementation plan" with a clear deadline.
Nationals leader and deputy premier Paul Toole was initially sceptical of the scheme, fearing the impact on regional operations, but has been quoted as saying he accepts that a mandatory card would be "the ultimate outcome".
NSW Labor leader Chris Minns has largely remained out of the discussion. He has let known his position that he would support a trial of a cashless card, but not if it was mandatory, concerned about the economic hit to the industries and consideration for the 120,000 people employed in clubs and pubs.
Minns stood by a case for a strong "evidence base" before executing decisive reform.
Notions of an optional trial have been criticised by the likes of dedicated anti-gambling advocate Tim Costello, who poignantly suggests criminals and problem gamblers would simply choose to not participate.
Analysis of Victoria's YourPlay scheme, allowing users to pre-commit to limits on their spend, was said to have been limited by low usage rates – providing clear suggestion of the effects on players were a mandatory system be imposed.
Comparable policies in jurisdictions overseas have found mandatory cashless cards cause recreational gaming levels to plummet.
Last month's Crime Commission report – despite finding cash "cleaning" is not widespread in clubs and pubs – simultaneously accused the venues of "perpetuating crime in the community" and recommended mandatory cashless gaming to combat money laundering.
Issuing eight recommendations the investigation on money laundering through EGMs stated its separation from measures seeking to address problem gambling and harm minimisation, and claimed 'known criminals' were actually gambling recreationally on the machines using "vast sums of dirty cash that are primarily the proceeds of drug dealing".
Many are likening the sudden policy drive toward cashless gaming to the knee-jerk reactions that blessed Sydney with years of 'lockout laws' blanketing the nightlife of the CBD and Kings Cross.
Fearing a similar blow to regular trade, industry associations predict revenues at clubs and pubs across the state would shrink by about 30 per cent with a cashless gaming card, with a rebound effect on jobs. ClubsNSW estimate its ClubGRANTS initiative funding community groups would fall by around $25 million.
Exhorting that any new policy should surely at least wait until after completion and assessment of the trial, the industry associations say a premature move would penalise and scare away law-abiding punters who simply want a legal flutter without 'big brother' being privy to their bank accounts.
There is also the very real consideration of user data security, in an era of data leaks and digital piracy concerns seeing large entities such as Optus and Medibank fall victim.
And ironically, avoidance of the system it's said could actually increase rates of gambling harm, as punters with a problem move to unregulated online casinos.
Already cleared through trials and experience, the facial recognition system proposed by the AHA NSW and ClubsNSW could be implemented cost-effectively now, and contribute to actually helping problem gamblers help themselves.
While a key safeguard of a facial recognition system not spooking other patrons is that the database would not be shared with law enforcement, it has been suggested police could provide pictures of the reportedly known criminals, and the system alert the hotel if a suspect person is identified.
In the Liberal party room this week some MPs cautioned Perrottet against rushing in changes.
The premier exercised diplomacy by offering that a cashless card scheme would "take time" but ramped up the moral outrage by proclaiming that "vulnerable people" cannot be allowed to "throw their life savings away".
Last week the Premier and ministers met for talks with ClubsNSW and the AHA NSW, which a spokesperson for the AHA relayed had been "constructive".