A chef with experience in a Michelin-starred London Restaurant has taken over the reins for a 'culinary showcase' of the kitchens at Melbourne Racing Club.
Josh Pelham will oversee the culinary direction of the Club's three racecourses at Caulfield, Mornington and Ladbrokes Park, on race days and the non-race day functions and events portfolio.
Pelham's experience is second-to-none, with tenures at the two Michelin-starred The Square in London under Philip Howard, and Melbourne's now-closed The Press Club and Estelle by Scott Pickett. Most recently Pelham held the Executive Chef role at RACV Cape Schanck Resort, where he led the culinary team at Restaurant CAPE and received a Chef's Hat at the AGFG Awards in 2020.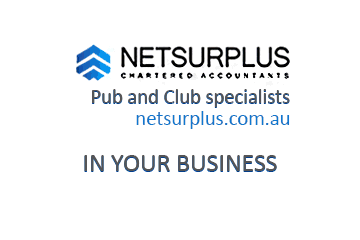 Stepping into the whites at MRC will see Pelham's contemporary take on European French cuisine evident across all on-course hospitality venues, from fine dining in the Black Caviar and The Promenade rooms, to grazing platters and smaller bites in the Members areas and public front lawn.
Pelham will also oversee the MRC Pantry brand of handmade café grazing items and short-order hot food, providing him opportunity to show his depth and allow for his culinary expertise to transform experiences across multiple touchpoints.
The role at MRC is a homecoming of sorts for Pelham, as he worked in the kitchens at Caulfield on racedays alongside colleague, friend and former Executive Chef, Julian Robertshaw.
"It was always a goal of mine to reconnect with the Melbourne Racing Club and it's an exciting step in my career to be leading such a large team of talented chefs and working across such diverse events," Pelham said.
MRC's hospitality business is a wholly in-house model, with all revenue going back into the Club. MRC's culinary vision is something that Pelham is keen to expand on and promote to all racegoers.
"The offering Melbourne Racing Club provides is so diverse and the skill behind the scenes is phenomenal, with some of Melbourne's very best chefs from some of our most beloved restaurants in the kitchens on any given race day," he said. "I'm eager to build on the great work and showcase new experiences to Members and all attendees."
"The team are familiar to me and it's great to walk around the kitchen, see the faces of those I have worked with previously. There is a great energy and buzz within the team, we're all excited for what's to come."
MRC Members and racegoers will get their first taste of Pelham's creations from Caulfield Race Day this Saturday, 29 May, with exciting announcements for the spring carnival including new pop-ups on feature race days and beyond to follow.