Surf Life Saving Clubs are scrambling for funds to upgrade facilities with ageing structures becoming increasingly decrepit and unusable.
Often at the heart of delays are a lack of finances, physical issues due to their location and age, in addition to concerns about existing historic buildings.
The 85-year-old North Wollongong Surf Club building will now be refurbished after Wollongong City Council approved a $10.5 million tender process to update the crumbling structure.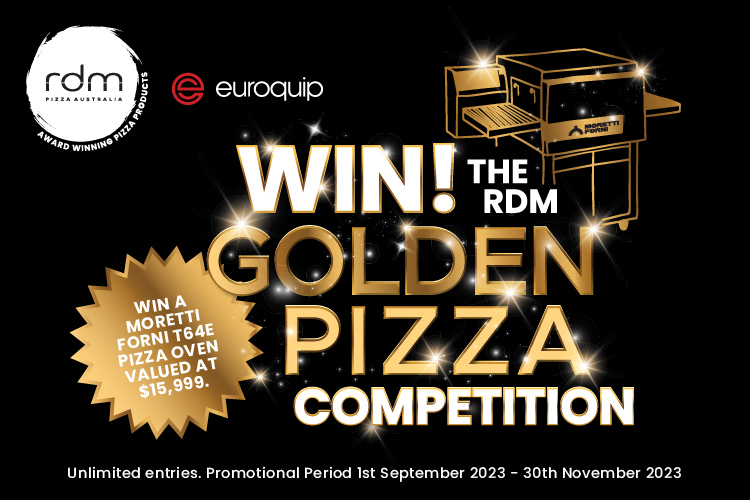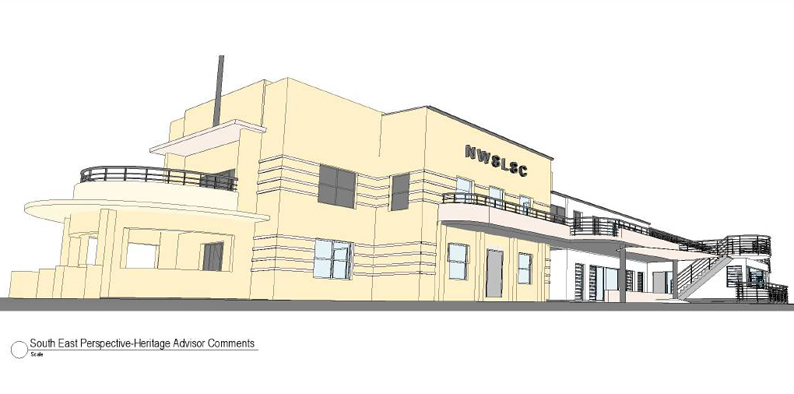 An update of the clubhouse, built in 1936, will be sympathetic to the nearby State heritage-listed North Beach Precinct which was renovated in 2013. Work will commence at the finish of the 2020-2021 swim season. The construction of a new seawall in front of the existing building will assist with future coastal wave protection.
"This is a big project to undertake and it's important we not only ensure our surf life-saving volunteers have an accessible, safe and functional building to use as a base, but that this important asset is suitably protected from challenging sea conditions," Wollongong City Lord Mayor Gordon Bradbery said.
"The teams will be working hard to get it wrapped up with as little disruption as possible within this popular area, and in time for the arrival of the UCI Road World Championships to Wollongong (in 2022)."
In contrast, Cronulla Surf Life Saving Club's $7 million redevelopment, finished six months ago, still cannot be used because of faulty water pressure to fire hydrants.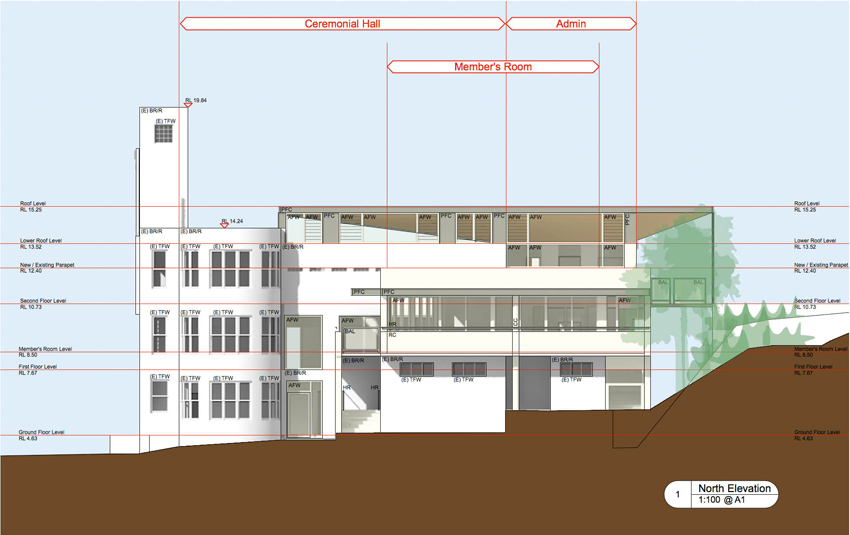 The club was ready to reopen the building for the 2020-21 season, five years after a DA was lodged and three years after construction began, but an occupancy certificate was declined as the water pressure was insufficient for the new hydrants.
Concrete cancer and COVID-19 also created delays for the club refit which was due to reopen in 2019. Club officials have invited Prime Minister Scott Morrison to officially open the new clubhouse at the end of April.
Meanwhile, locals tried to save the 70-year-old original timber structure of Woolgoolga Surf Life Saving Club, but it was finally demolished last month after the club's new $3.9 building opened nearby in September.
At Bronte, Waverley Council has gone back to the drawing board after a public backlash over $13 million plans for Bronte Surf Lifesaving Club's new surf club and community facilities. The existing brick clubhouse is water damaged, has concrete cancer and on the brink of collapse in some places.
In Victoria, in early 2019, the Apollo Bay Surf Lifesaving Club launched a public awareness campaign to enlist support and raise $7 million for a full redevelopment of its existing clubhouse. It received a $1 million pledge from the Federal Government to kick-start the redevelopment process.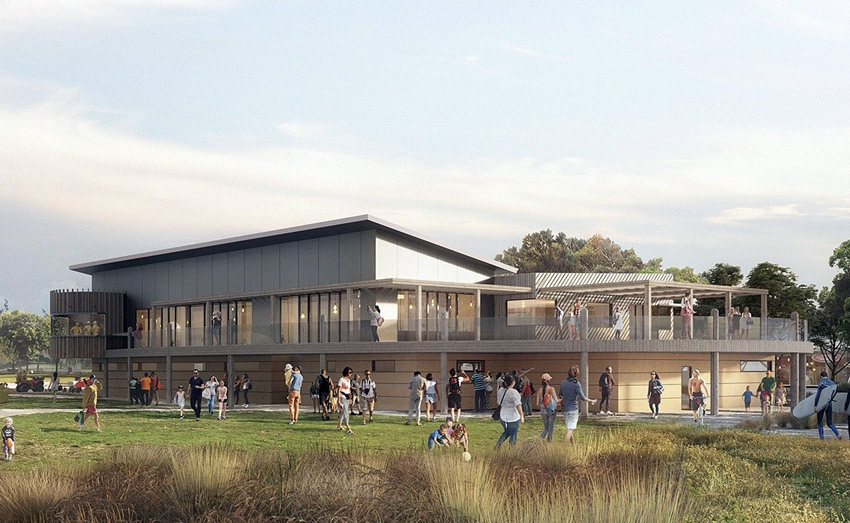 The Great Ocean Road club says rusted framework, unusable sand-choked showers and toilets and cramped storage is crippling its ability to provide vital water safety services and train future generations of lifesavers.
Increased patronage has prompted 13th Beach Lifesaving Club on Victoria's Bellarine Peninsula to submit plans to the City of Greater Geelong for a new $1 million clubhouse.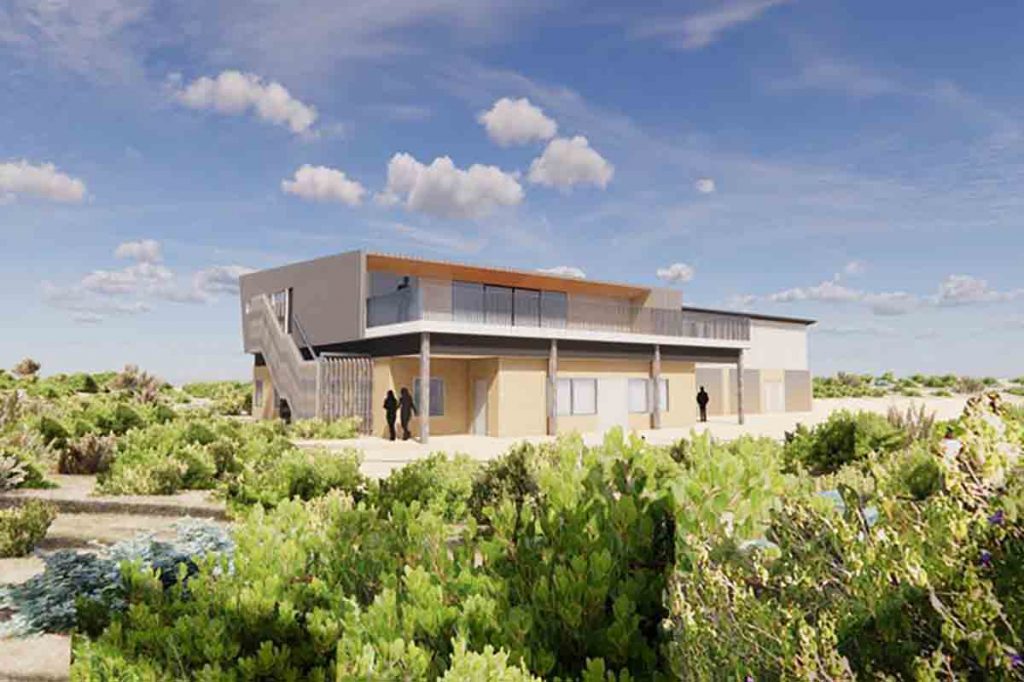 The redevelopment application includes adding a second level to the single-storey building to accommodate a large training room, gym, First Aid room. lift and front and rear decks. The renovation plans include another ground-floor training room, new kitchens, plus toilet and change room facilities on both storeys.
SLSA is the largest volunteer movement in Australia with more than 173,000 members and 314 affiliated surf clubs across the nation.
In February, the Federal Government announced an additional $9.7 million in funding for SLSA but that will go to equipment and skills training, not infrastructure.