The pop-restaurant can offer anything from fast-casual to a high-end, three-course meal and lends itself perfectly to clubs with space to spare or seats to fill on slow nights. A pop-up also offers an opportunity for front-of-house staff to create a new atmosphere within your venue and allows chefs to express their creativity and excitement among patrons who wish to be part of it. But why would you want to create a pop-up restaurant, what are the benefits of running one and what are the top tips for success? 
What's the purpose of your pop-up
Do you want to get more people in at different times, say early or midweek. Do you want to experiment with a new menu, to see what works with your audience? Do you want to allow your chefs some more creative freedom? Do you want to use the pop-up to offer a different level of dining at reduced prices. Decide now.
Writing and pricing a pop-up menu
Do something unique and creative and provide something that no one else in the suburb is offering. Think about a fixed price offering, say three small dishes for $20-$25 which helps in plating and service.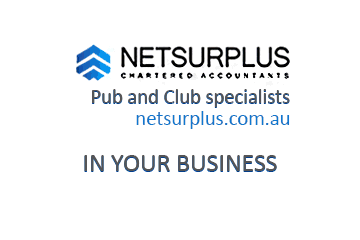 Decorate a temporary dining room
Create an atmosphere that is different to the rest of your venue. Simple additions, cheap screening devices and tablecloths can make the world of difference in a small space.
Advertise your pop-up
Add A-frames or posters to advertise the pop-up within your venue. Try local bill posters or a neighbourhood flyer drop to get people interested. Send out an email to members with a PDF of the menu and a hero image of a dish.
Social media
Use social media as a primary means of advertising and promote nightly specials on your Facebook or Twitter accounts. Organising for food photography will help you roll out good quality posts and also take the time to create a decent-looking thematic PDF of your menu, in something like Canva, to use on your website and social media channels.
Set a limit
To create a sense of urgency and a buzz about your club pop-up, build up the momentum but limit your opening to several weeks or few months at most. The limited availability will create a sense of excitement among patrons and a bit of FOMO.