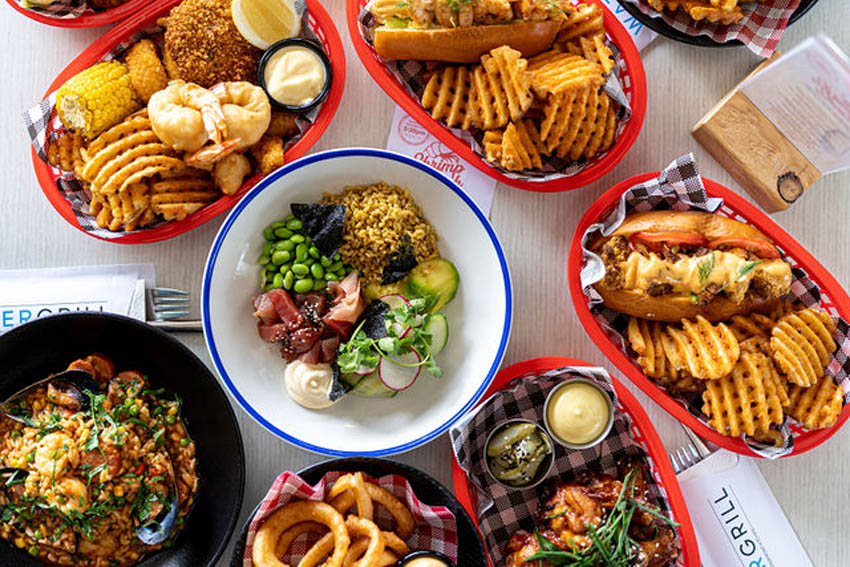 Watergrill, at Sydney Rowing Club in Abbotsford overlooking the Parramatta River in Sydney's inner west, is legendary for its weekend afternoons of good food and wine but its annual pop-up menus have also been getting attention.
In the past, there have been a Korean/Asian fusion concept and last year it was Yia Yia's Greek Kitchen Pop Up, a homage to owner Con Dedes' Mediterranean heritage.
"We do the Watergrill pop-ups to create a unique food experience for our guests and give them a chance to taste foods that they would not normally have at Watergrill," says Dedes Group Operations Manager and former Executive Chef Gavin Carfax-Foster.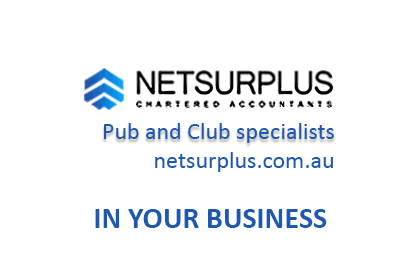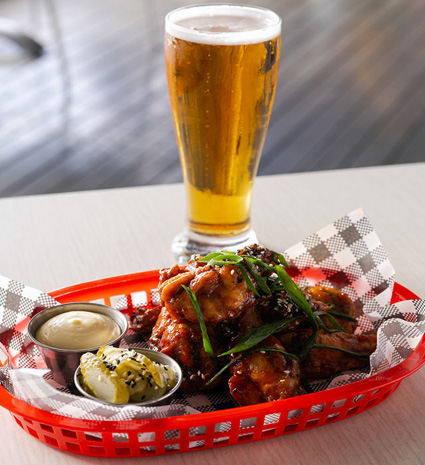 But what are the best ideas for pop-up success? This year, it is Shrimp Shack, a concept inspired by the iconic seafood stalls that run along the US East and West coasts and Hawaii. Like its US counterparts, Shrimp Shack offers simply cooked fresh local seafood, such as shrimp po' boys, seafood-rich jambalaya and a signature Shrimp Shack basket of "Krabbie Pattie" – a nod to a dish on the SpongeBob Squarepants cartoon – served with battered prawns, crumbed calamari, corn cob, cajun mayo and waffle fries.  
"This menu was inspired by visits to the crab and shrimp shacks of the American coastlines where each shack has its own signature sauces, unique dishes and speciality seafood dishes and of course secret ingredients for their dishes," says Carfax-Foster.
"With this pop up we have been able to serve food we would not normally serve, and we have come up with a version of the famous 'Krabbie Pattie' which we have made with gurnard (white) fish, spanner crab meat, onion, spices, herbs, breadcrumbs and egg."
With reasonable prices and stunning waterfront location and a new menu to entice a new audience, the pop-ups have become a regular attraction for the Dedes group which has been operating the food concession at Sydney Rowers in Abbotsford for three decades. The pop-up concepts have also been known to land at Dedes' other venues, including Cronulla RSL. Pop-ups add a much-needed spark to attract new patrons, here are some others who have tried it ou
Other NSW venues to have tasted pop-up success:
City Tatts' mix of contemporary Asian cuisine at Noodle Corner pop up during Chinese New Year City. The menu offered a collection of favourites, from beef noodle soup to wonton with egg noodle soup and sweet and sour pork or stir fried garlic prawns.
Fairfield RSL CEO Anthony Sobb has offered everything from Mexican to a Balinese theme at the regular pop-ups held in this western Sydney resort-style venue.
While Alpha restaurant does renovations at its Castlereagh Street location, it has opened a temporary outlet, Alpha Pop, at Campbell's Stores in The Rocks.
With its impressive views of the Opera House and the Harbour Bridge, "it feels like we're taking a holiday," says executive chef Peter Conistis.
Pratten Park Bowling Club in Ashfield, meanwhile, has turned to music with the staging of twice-monthly, culturally diverse music pop-up nights that will see the club buzzing to Balkan jazz, Indigenous folk, Lebanese rock and East African hip-hop.
Balgowlah RSL is also hosting regular wine dinners. The club also had a huge local turnout at its new pop-up Seaforth Markets held in its undercover carpark.
If you have a pop-up concept coming up, please email editor@clubtic.com.au