A Victorian golf club is dealing with the fallout of ice and smoke and mirrors, as its former treasurer is convicted of embezzling nearly half-a-million dollars from the accounts.
Located around 20 minutes from Bendigo, Belvoir Park Golf Club is a not-for-profit community club that relies on volunteers to operate.
Travis Austerberry began playing golf at the club in 2016, then aged 33. The following year he became a committee member, and in 2018 was elected to the voluntary position of club treasurer.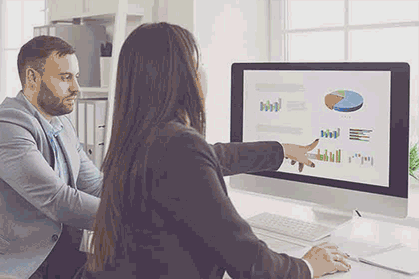 He oversaw the club's accounts and prepared tax documents.
Beginning April 2020, through to November 2022, he made a reported 271 transfers from the club's account to his own account. Disguised as tax-related payments, the amounts varied from $250 to $5,892, totalling $479,695.
Austerberry also attempted to cover his tracks by using another volunteer's login details to approve his transfers, without her permission. This continued even after the other person had left the role.
It's understood the money was used to place bets, the court told Austerberry was betting "tens of thousands" every day.
He used his skills as a trained accountant to hide the offending, but in an apparent act of remorse did covertly repay some of the money before his activities were detected, when committee members raised questions about the club's finances.
Austerberry resigned from the role that month.
Facing a maximum penalty for theft of 10 years' prison, the father of two pleaded guilty in October before the County Court, offering he had struggled with a gambling addiction for more than 20 years.
It was said to be the reason his marriage failed in 2019, and had become worse during the COVID-19 lockdowns, amid social isolation.
The gambling agencies and apps he used were offering him major incentives, such as VIP tickets to sporting events. In court, his defence said it got beyond an addiction to be "a gambling disorder".
"It just got out of control," Austerberry reportedly told police, saying he had not worked since leaving the club and had no assets, but he had stopped gambling and wanted to repay what he took.
The golf club lost a total of $365,320, but most of this was covered by insurance.
Members were left shaken as the enterprise almost became unfinancial.
Judge Geoffrey Chettle noted the seriousness of the offending and that it only stopped because a problem was detected, telling the defendant he had "thrown away" his career by trading on his own good character.
"You acted in gross breach of the trust placed in you," Chettle said.
Austerberry was sentenced to three years in prison, with a non-parole period of two years, and ordered to pay restitution of $12,500.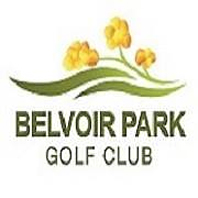 The news comes hot on the heels of the club recently finding a mass of ice had damaged one of its greens.
Club superintendent Dylan Knight was called to the green of hole five early on a frosty August morning, where a few staff had gathered to ponder the large chunks of ice and divots on the manicured grass.
Knight says in his 17 years in the industry he has seen random fish on greens, dropped by birds, but he has not encountered ice damage before.
Given the temperature had been below zero (Celsius), his mind pondered a jammed and frozen sprinkler, which he reports has happened from time-to-time.
But this ice was embedded 20 centimetres into the surface, and chunks were found up to 50 metres from the main impact site.
In lieu of any alternative, they guessed it had fallen from a plane, and soon had it repaired as the ice disappeared.
"Life will go on," Knight told the ABC.
Ice forming on planes is a common phenomenon, particularly in the altitude range of 20-25,000 feet.
In very cold weather a chunk of accumulated ice could break off and fall to earth, and potentially stay as a clump until it hit the ground. The technical term for these is megacryometeors.
Aeroplane de-icing systems usually ensure the ice is melted rather than breaking off and falling.