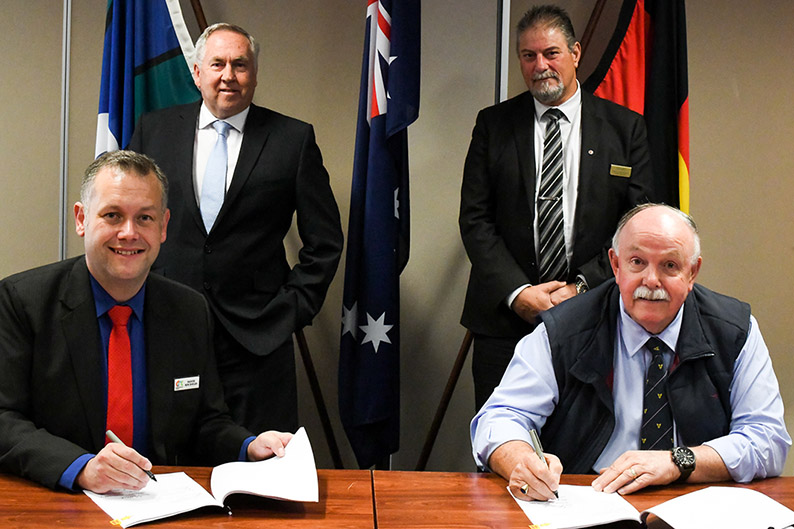 Construction of Dubbo RSL's new licensed club at Keswick Estate will start "before the year is out".
"But I have been proved wrong before," General Manager Gus Lico told ClubTIC.
While Dubbo RSL signed the land swap deal with Dubbo Regional Council, which will see the club relinquish the Dubbo City Bowling Club site in exchange for a 3.3ha greenfield site at Keswick, the Liquor Administration Board has yet to approve a transfer of the liquor licence.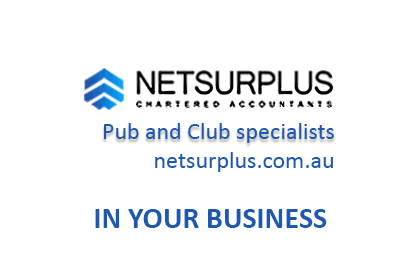 Plans for the Keswick Estate club are expected to be released after the Liquor Administration Board approves a transfer of the licence. In addition to a licensed club, the site will include an array of sporting facilities to service one of Dubbo's fastest-growing housing development areas.
"We intend to bring some of the anchor sports we sponsor, such as soccer and cricket, to the site, both juniors and seniors," Mr Lico said. The club will also have tennis courts, a public viewing area, seating gallery, food and beverage offerings, gaming lounge and facilities for children, including play zones.
Dubbo Mayor, Councillor Ben Shields, said the land swap was "both historic and significant".
"The existing Dubbo City Bowling Club site provides Council the opportunity to really enhance and develop that area of the Victoria Park precinct in the future," he said.
"One key vision Council has for the area is to develop and establish additional services for residents and visitors to Dubbo, this site would be ideal due to its proximity to accommodation, open spaces and the vibrancy of the CBD."
Dubbo RSL Club President Jeff Caldbeck said the RSL's plans for the Keswick Estate development include the first and only licensed club, in addition to the sporting facilities.
"We're very delighted with this opportunity and agreement signed between Council and the Dubbo RSL Club," he said. "The RSL's vision for a Keswick development would not only include a new licensed club, the first in that estate, it would also include a sporting oval suitable for cricket matches as well as other sporting facilities on the site."
The release of Dubbo City's CBD site offers a prime redevelopment opportunity while the vacant land at Keswick will be enjoyed by the new community redevelopment in a new estate comprising more than 1200 lots.
"As our city continues to grow, so too the need for additional services and facilities that add further appeal to why the City of Dubbo is such a great place to live," Councillor Shields said. "A new and rapidly expanding residential estate, close to a major shopping centre, could soon be serviced by a brand-new club and additional sporting and recreational facilities.
"Our CBD and Council -owned and operated facilities can further grow to meet and accommodate the needs and interests of a very active and dynamic community."


Club also reveals $2m plan for Sporties renovation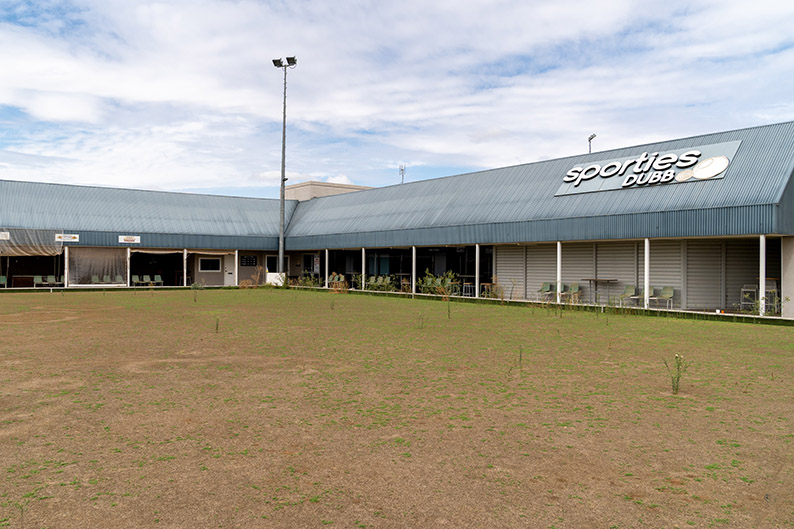 Dubbo RSL has also unveiled a $2 million redevelopment plan for the old Sporties site, which it acquired during Covid after the club went into administration in November 2018. The former Dubbo Railway Bowling Club has been closed since February 2019, just seven years after an eight-month, $1.35 million renovation.
The new Sporties plan includes a renovated kitchen, improved access to all-weather bowling greens and new carpark using a redundant green, as well as a new range of facilities for families, including an outdoor play area for children and a separate room for toddlers. There will be no buffet or all-you-can-eat options, just a restaurant. The revived club will also offer TAB and Keno, as well as bingo.
"It will be a club with bowls but it's certainly not going to be a bowls club," Mr Lico said.
If you have renovation plans or are nearing the completion of any new club facilities, please send us an email news@clubtic.com.au