Millions of Australians are warming up to welcome kick-off of the first women's World Cup tournament in Australia and New Zealand, predicted to become a "watershed" moment in the sport and venues.
The very first World Cup for men was held in 1930. A women's version wasn't introduced until more than half a century later, in 1991, yet its growth has skyrocketed.
FIFA counts 211 member nations, making soccer the biggest participation sport in the world.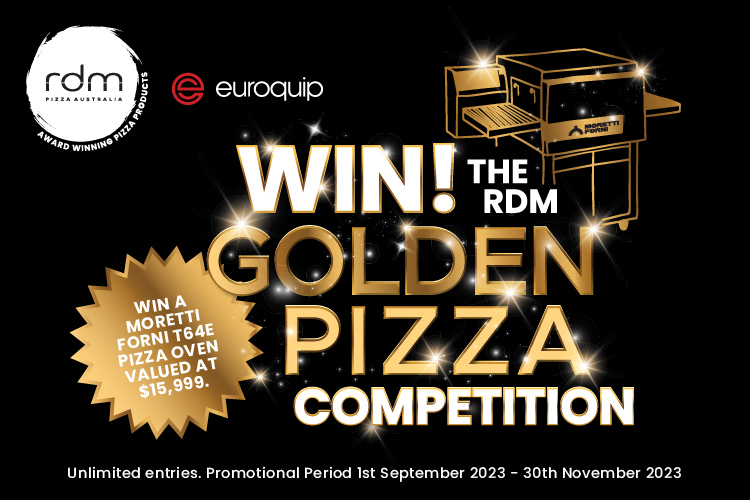 The previous women's tournament took place in France, in 2019, won the by the United States. This time around FIFA forecasts double the viewers and predicts the women's World Cup will eventually rival the US$5 billion men's version.
The Association has threatened broadcasters seen to be underbidding for the tournament they will miss out entirely. In Australia Optus Sport is the host broadcaster, holding rights for all matches.
Australian wine legend Jacob's Creek is an Official Supporter of the Cup in 2023, and this week welcomed guests and stars of the sport to its new custom facility.
FIFA legend and 2011 World Cup champion Mana Iwabuchi was joined by Aya Miyama to officially unveil the Original Trophy. Also in attendance were Matildas Alumni and South Australia locals Tracey Jenkins (cap #71), Jenna McCormick (cap #205), and Dylan Holmes (cap #209).
Guests took part in a penalty shootout on the new purpose-built football pitch installation, which will be open for visitors to enjoy throughout the tournament.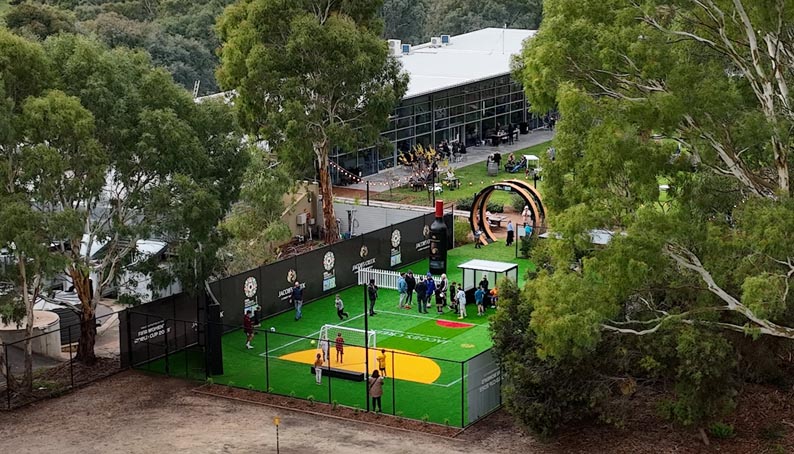 The day was part of the biggest-ever FIFA Women's World Cup trophy tour, making a global journey through all 32 participating member associations ahead of this year's event.
Attendees enjoyed an atmosphere bolstered by live music and wine tastings, with Jacob's Creek showcasing its signature Double Barrel Shiraz, aged in whisky barrels for 30 days, and having coopers demonstrate the creation, using wine and whisky barrels.
Jacob's Creek offers that its involvement is part of its push for innovation and to 'Go Beyond the Expected', appealing to fans of the game in a perspective of how wine can be enjoyed in a category traditionally dominated by beer.
This marks the first time the Original Trophy has visited the Barossa.
"We're excited for the local community to come together over a drop worth sharing and celebrate what will be a historic national event," offers Jacob's Creek and Pernod Ricard Winemakers global marketing director, Eric Thomson.
The men's World Cup took place in Qatar throughout November and December, reviving spectator interest in the sport as millions tuned in. The same excitement is expected to happen Down Under, likely to generate a global viewing audience of more than two billion people, with a further 1.5 million fans expected to fill stadiums across Australia and Aotearoa New Zealand.
Optus viewer stats report more than five million soccer fans in Australia, with nearly 30 per cent watching games in a club or venue at least once a month.
Jacob's Creek have organised four Cup takeovers near FIFA Women's World Cup Stadiums, slated for Melbourne's Turf Sports Bar, the Coogee Bay Hotel and Watson's EQ in Sydney, and the Normanby Hotel in Brisbane, offering guests gifts and tasting stations featuring the Double Barrel Barossa Chardonnay and/or Shiraz.
The big show begins at Auckland's Eden Park on 20 July as New Zealand play Norway, with Australia taking on Ireland at Sydney's Accor Stadium later that evening. Across July and August 32 countries will compete in 64 matches.
VENUE PROMOTION
Paramount Liquor Wholesalers is offering Jacob's Creek Double Barrel Barossa Chardonnay and/or Shiraz at a discount of $6.80 per case for orders of three or more. Each entry automatically gets a chance to win two tickets to a FIFA Women's World Cup game in August in their state.